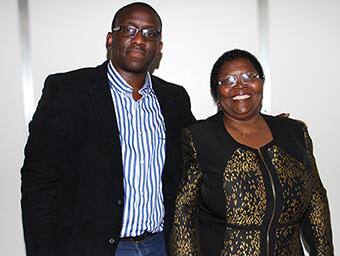 POLICE confirmed the arrest Wednesday of Phillip Tawanda Kudzayi on charges of subverting a constitutional government or, alternatively, attempting to commit an act of insurgency.
Phillip is the brother of Sunday Mail editor Edmund Kudzayi who was arrested last Thursday on several terrorism-related charges which all carry a possible life sentence.
Authorities believe the Kudzayi brothers were behind the notorious Facebook character Baba Jukwa who scandalised Zanu PF politicians ahead of last year's elections with salacious revelations including assassination plots, terminal health challenges, widespread corruption and faction fights.
ZRP national spokesperson Senior Assistant Commissioner, Charity Charamba, confirmed the arrest of Phillip on Wednesday.
"The ZRP would like to confirm that Phillip Tawanda Kudzayi, a consultant engineer with Dick and Kunaka Engineers, handed himself over to CID Law and Order Section through his lawyer around 1900hrs on June 24, 2014," said Charamba.
"He (Phillip) is being charged for subverting a constitutional government as defined by section 22(2)(a)(i) of the Criminal Codification and Reform Acty, Chapter 9.23, or alternatively attempting to commit an act of insurgency.
"Phillip Tawanda Kudzai is responsible for administering the Baba Jukwa page together with his brother Edmund Kudzai and other accomplices who are still at large.
"The ZRP wishes to state that we are keen to arrest all the other accomplices."
Edmund was refused bail when he appeared before a Harare magistrate on Monday. He was remanded in custody to July 7 with the magistrate ruling that the charges he faced could only be dealt with by a higher court.
His lawyers said they would apply for bail at the High Court on Wednesday.
Source: Newzimbabwe